Harvest
Inspired by local and regional ingredients, Harvest offers a fresh take on American cuisine perfect for the whole family. The menu features fresh seasonal fare and a variety of beverages including micro-brews, cocktails, and an American wine list. Attire is resort casual.
Plus, all guests receive complimentary valet parking when dining with us!
Dining Events
Lunch:
CLOSED Tuesday & Wednesday
11:30 AM-5 PM Monday, Thursday-Saturday
Ala Carte Brunch:
Sunday: 10 AM-3 PM
Lite Fare:
Sunday: 3-5 PM

Dinner:
Sunday, Monday, & Thursday 5-9 PM
Friday - Saturday: 5-10 PM

Tavern: Closes with Restaurant

Please call 717-534-8800.

Parties of 20 people or more may only be booked during the following time periods:

Labor Day - July**: 11:30 AM, 2:30, 3:30, 5, 5:30, 8 PM
July - Labor Day**: 11:30 AM, 2:30, 3:30, 5, 8:30 PM

**Sunday Brunch times may vary

For private dining, enjoy a rustic white-wash style room with a beautiful view of the cottages and surrounding mountains. Ideal for small to mid-sized gatherings, the private dining room holds 12-32 guests. Enjoy wine and cocktail service along with cocktail hour in the Tavern. Pre-set appetizers or sit-down traditional service with limited menus available. Room rental is $250.

Inquiries and reservations please call 717-534-8800.
Private room not available Saturday evenings from July - Labor Day.

Private Dining
Our Chef
Chef de Cuisine
Aaron Fowler's culinary career began in 1990 in Chapel Hill, NC as a dishwasher and busboy while he was a high school student. After high school, he attended the Culinary Institute of America. Following graduation in 1997, Fowler worked at The Little Nell in Aspen, CO, a Five-Star, Five-Diamond hotel and restaurant. After that experience, he worked for Four Seasons properties in Austin, TX and Jackson Hole, WY before coming to The Hotel Hershey in 2006.
At The Hotel Hershey, Fowler has held the positions of sous chef of The Fountain Cafe and banquets before taking on the role of chef de cuisine for The Circular. At the restaurant, Fowler is responsible for menu development of seasonal and holiday menus, managing a staff of up to six cooks, researching and developing new menu items that are current to today's trends. Fowler enjoys creating modern dishes using inventive and experimental techniques – many of which are showcased on the menu at The Circular.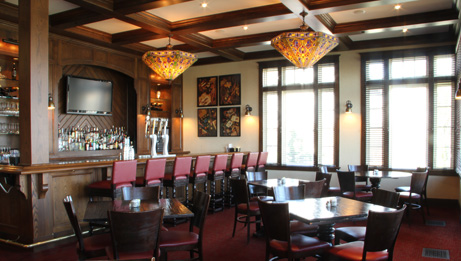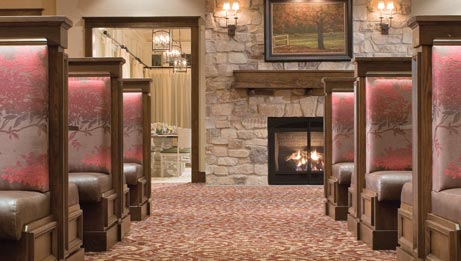 Harvest
Harvest Menus