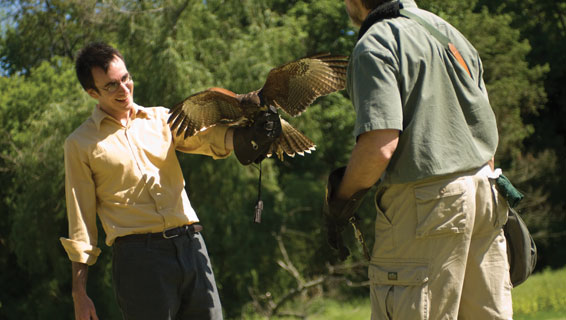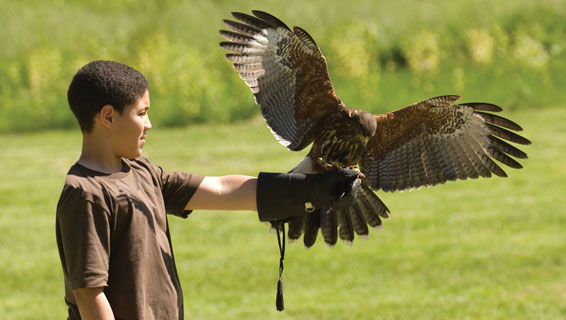 The Falconry Experience
The Falconry Experience
Falconry includes free-flight demonstrations, a simulated hunt demonstration, and an opportunity for these majestic birds of prey to land on your hand! The program is run by Master Falconer Jack Hubley.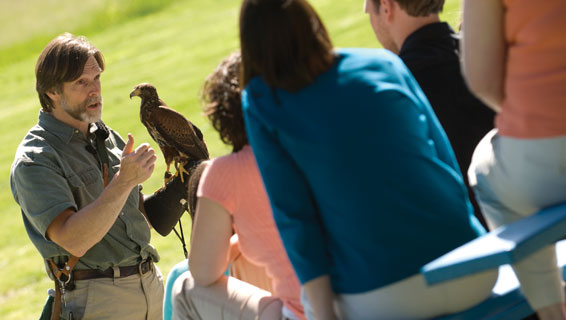 Fun & Educational
Resort Guest Pricing
Adult: $65
Child (15 & under): $25
Times
9 AM, Select Meet & Greet Opportunities
11 AM - 12:30 PM (Wednesday - Monday)
Spring Season
April: Saturday & Sunday, & Friday, April 14
Closed Easter Sunday, April 16
May: Friday, Saturday & Sunday
Summer Season
Daily May 29-September 4
No Falconry Program on Tuesdays.
Fall Season
September 9-December 31, Saturday & Sunday & Friday, November 24
Spring, Summer & Fall Falconry:
11 AM-12:30PM
*Plan to arrive 15 minutes early to fill out paperwork
Winter Season
Hawk Walk and Winter Falconry
By appointment only. Please contact Jack Hubley for dates and details at 717-575-0948