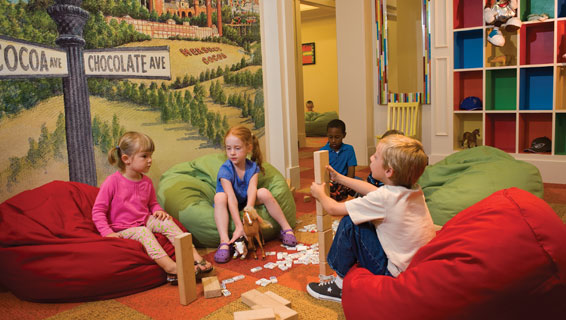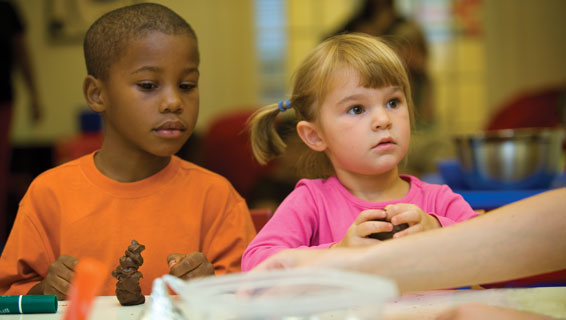 Cocoa Clubhouse
Cocoa Clubhouse
A great opportunity for children to meet new friends under the watchful eye of our Clubhouse Counselors! Children ages 5+ are welcome. Please coordinate through the Concierge.
Cocoa Clubhouse Activities
Kids' Fitness, Tennis, Basketball, and Swimming
Arts and crafts
Ice cream making
Children's Garden Butterfly House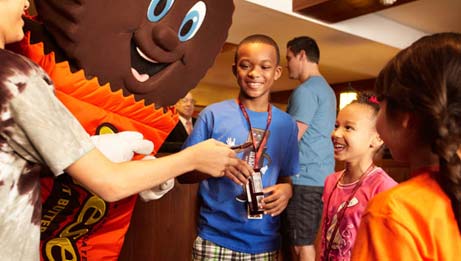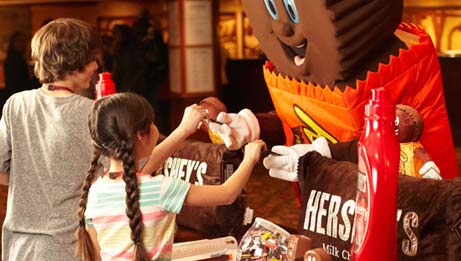 Kids' Check-In Desk
FREE Kids' Check-In
Start your child's stay off right with kids' check-in. They can sign the guest book, play a Hershey's candy guess game, and receive a coupon for a chocolate surprise! Offered seasonally and select weekends.
Cocoa Clubhouse Pricing
Available daily Memorial Day through mid-August, and select weekends and holidays year-round.
Full Day or Half Day
Full Day
9 AM - 4 PM, Lunch included | $75.00 per child*
Half Day
9 AM - 1 PM or 12 - 4 PM, Lunch included | $55.00 per child*
What to Bring
All participants need to bring a swimsuit, sunscreen, hat, and tennis shoes with them each day. Lunch, snacks, and drinks are provided for participants. Please select lunch option at time of reservation.
Lunch Choices
Chicken fingers, hamburger, hot dog, or a grilled cheese sandwich, plus fries and a drink.
Kids' Night Out at Cocoa Clubhouse
Attention Parents: Enjoy a night out while your kids do the same! Our Cocoa Clubhouse Counselors assist with evening meal and plan a fun evening with action-packed activities.
5 PM - 9 PM, meal included | $60.00 per child*