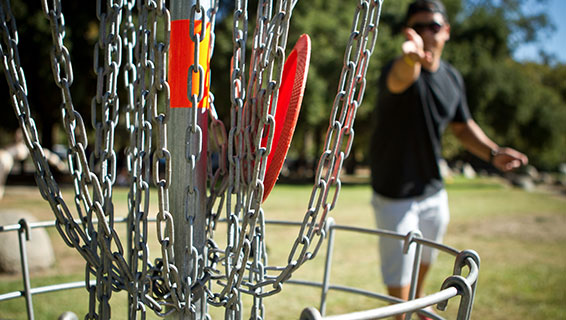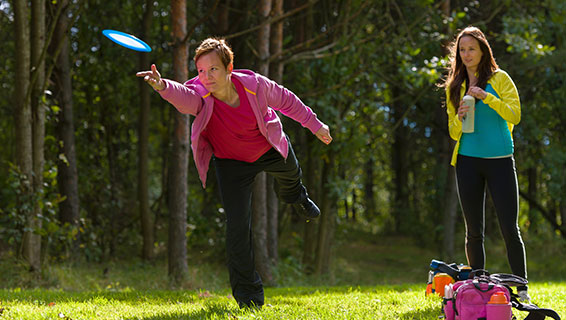 The Disc Golf Experience
The fun of flying disc meets the precision of golf in this one-of-a-kind past time now available at The Hotel Hershey.
Disc Golf FAQs
When was the Disc Golf Course established?
Planning began in February 2016 with the plotting of the course behind The Hotel. Equipment was then purchased that summer, and the course was completed in September.
Where is the Disc Golf Course located?
The 9-hole course starts near the Sports Complex and continues through the back of The Hotel by the Employee Parking Lot and The Falconry area.
Is it open to the public?
Yes. The course can be played by anyone.
How much is it to play?
Disc golf is complimentary at The Hotel Hershey.
Is the Disc Golf Course open only in the summer?
No. The course remains open year-round from dawn to dusk.
How do Hotel guests play the course if they do not have the supplies?
Complimentary discs can be picked up at the Fitness Center (operational from 6:30 AM -10 PM). The Hotel guest must sign out the discs and must return all discs back. If discs are missing, there is a nominal fee for the replacements.
Is there a scorecard and map?
Yes. Scorecards and maps are available at the Fitness Center.
How long are the holes?
They range from 156-420 feet, and most holes are Par 3.