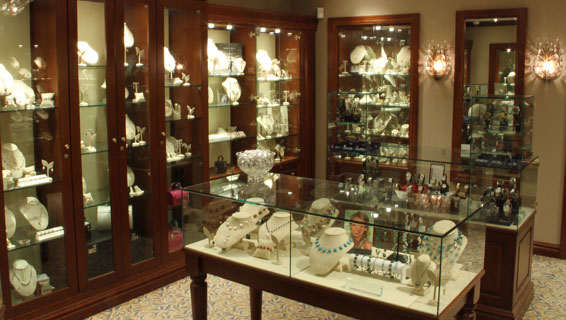 The Jeweler
2016 Jewelry Trunk Shows
Le Vian | December 2 - 4
Come shop the largest selection of Chocolate Diamond jewelry ever before seen at The Hotel Hershey, including one-of-a-kind pieces that will be exclusively available during the show. Find the perfect addition to your collection by consulting with our on-site Chocolate Diamond expert, Mathew Banilivi, from Le Vian. Appointments for this show are not necessary but are encouraged. To make an appointment, please call The Jeweler at (717) 534-8830.
Additionally, Le Vian is happy to bring in special request pieces just for you! When you call to schedule your appointment, please let us know what you're looking for, and we'll be sure to have those pieces available for you during the trunk show. We are so excited to bring you this collection of exclusive designs from Le Vian, and we hope that you will join us for this dazzling event!
Roberto Coin | December 9-10
Please join us for our Holiday 2016 Roberto Coin trunk show, featuring effortlessly chic pieces from one of the most popular jewelry brands in the world! Since 1977, Roberto Coin has been know for innovative craftsmanship and trend-setting design. It's these qualities that have set the brand apart and helped to make it so highly sought after today. You won't want to miss this opportunity to see our expanded collections of beautiful gold, gemstone, and diamond jewelry during this year's holiday trunk show. Come add a little sparkle to the season!
Anna Beck | December 17
Los Angeles-based designer Becky Hosmer's deep love of travel is the heart of Anna Beck. As a collector, Becky gathers inspiration through her travels. The spirit of exploring vibrant cultures around the world shapes the colors and textures of each design. Anna Beck jewelry is collected and loved for its handmade quality and unique signature style. Bali is a second home to Becky where she continues to be inspired by its generous spirit and rich traditions. Please join us for our first-ever Anna Beck Holiday Trunk Show and let the spirit of Anna Beck Designs' jewelry take you away!
Jewelry Designers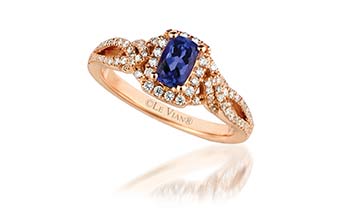 Le Vian
The Le Vian family of jewelers dates back to more than 500 years ago. Today, celebrities and royalty are still enamored with Le Vian jewelry's timeless elegance and beauty. Take the sparkle of Le Vian's exclusive Chocolate Diamonds home as a reminder of your trip to Hershey The Sweetest Place On Earth.
Roberto Coin
In 1977, Roberto Coin founded the company that would bear his name in Vicenza, Italy, also known as the city of Gold. The Roberto Coin brand was launched in 1996 and 4 years later was positioned seventh amongst the best-known jewelry brands in the United States. Each Roberto Coin piece includes a concealed 0.3-carat ruby, which is said to bring the wearer luck.
Shinola
Shinola is a Detroit-based company dedicated to quality, craft, and creating world-class manufacturing jobs in the US since 2012. Shinola watches are the first watches assembled at scale in the United States in decades.
The Jeweler also carries the following lines: Meira T, Hershey's Kisses jewelry, Mattioli, Anna Beck, Lafonn, Alexis Bittar, Majorica, Uno de 50, Margo Morrison, Efva Attling, Anatoli, Julie Cohn Design, Murano Glass jewelry, Dina Mackney, and Links of London.