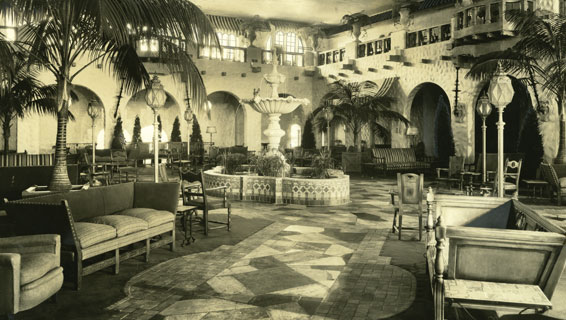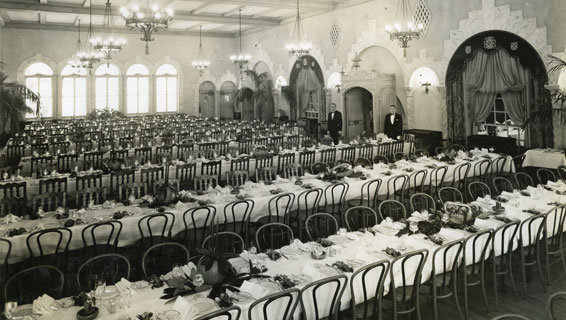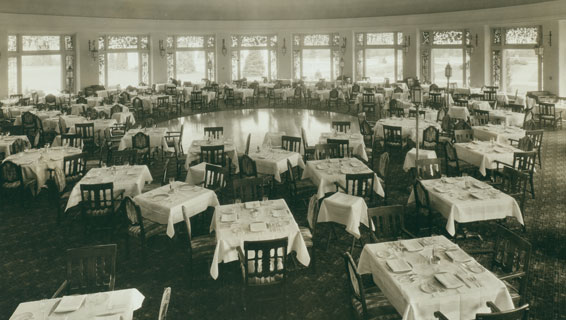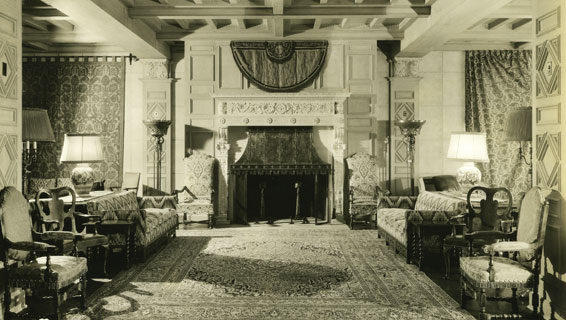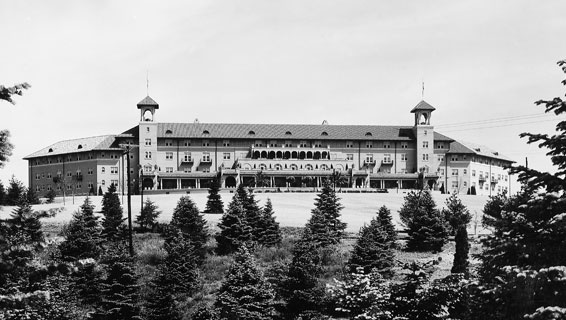 History of The Hotel Hershey
A magnificent hotel
Mr. Hershey faced the decision of providing welfare for his town or employing them. Thankfully, he chose the latter and his dream of building The Hotel Hershey commenced.
When surveyors began mapping the site, Mr. Hershey gave his architect and chief engineer, D. Paul Witmer, a postcard showing the front view of a 30-room hotel that he had visited in the Mediterranean. It had a U-shaped base with a tower at either end. Witmer used the design to guide his creation of the 170-room hotel, which included a Spanish patio, tiled floors, a grand fountain, and a dining room without corners.
All photos courtesy of the Hershey Community Archives.