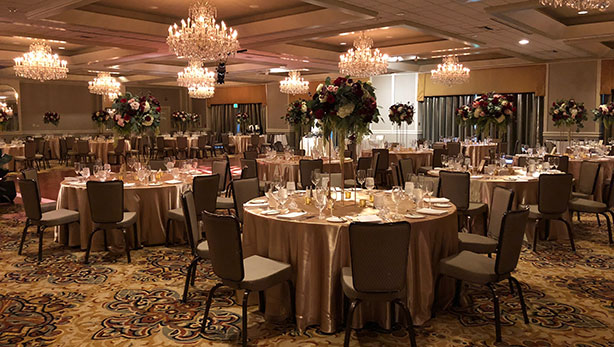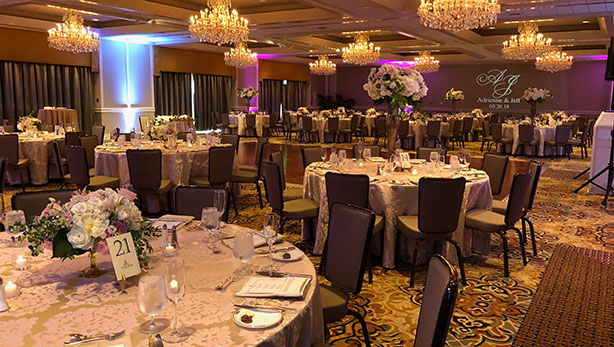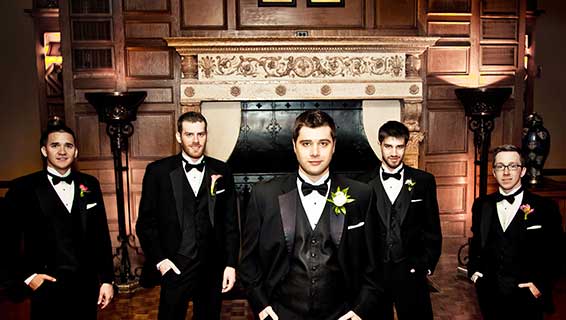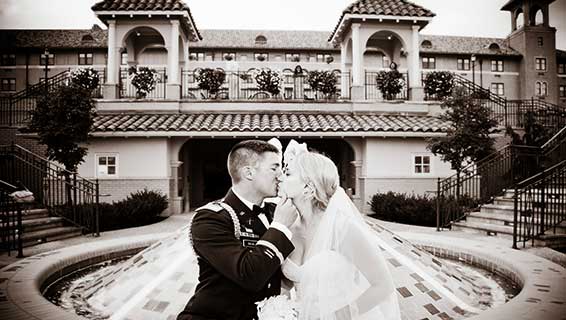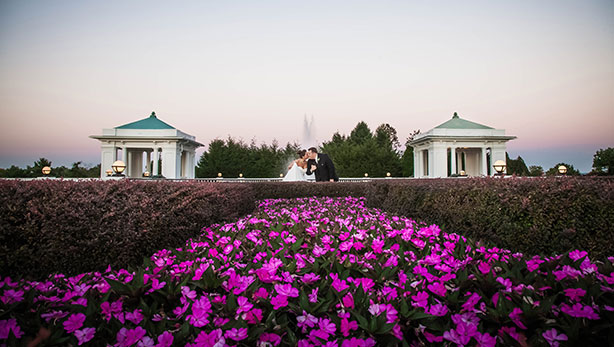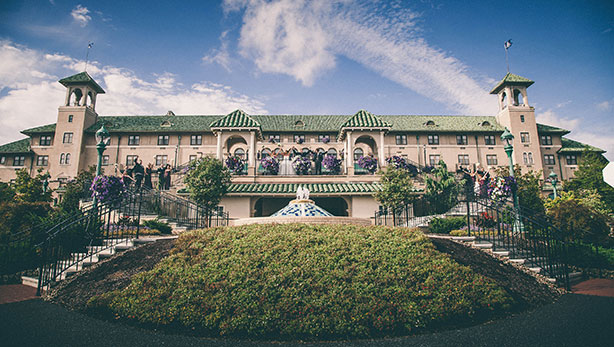 Weddings in Hershey
Weddings in Hershey
Since its opening in 1933, The Hotel Hershey has been welcoming couples for their special celebration. Work with our experienced wedding consultants to plan and create the wedding of your dreams, surrounded by sweet tradition! Whether you dream of a fairytale outdoor ceremony at the majestic formal gardens or an exquisite indoor reception in one of our well-appointed banquet rooms, The Hotel Hershey is a perfect place for your special day!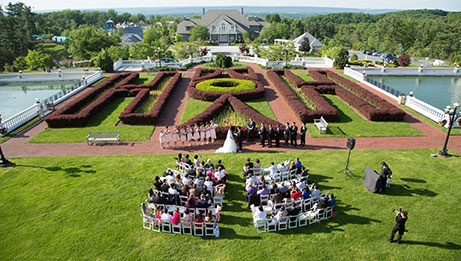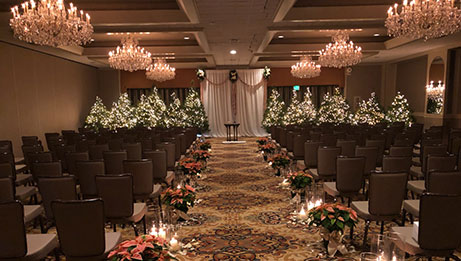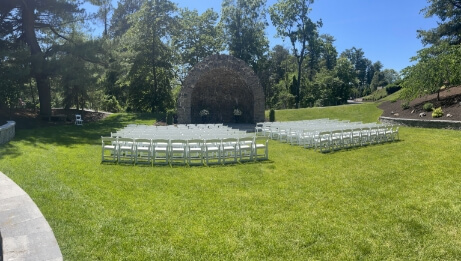 Ceremony
The Ceremony
The classical ambiance of The Hotel Hershey makes it an ideal location for a unique and imaginative event. Whether you are dreaming of a fairytale outdoor ceremony in our majestic gardens or an elegant indoor ceremony in the beautiful Starlight Terrace Ballroom, you will find the perfect place to exchange your vows. A reception at The Hotel Hershey is required following the ceremony.
Ceremony Pricing
The Hotel Hershey requires a dinner reception to be held for all wedding ceremonies. Pricing for all ceremonies are based on a sliding scale.
$750 for 2-25 Guests
$1,500 for 26-50 Guests
$2,200 for 51-100 Guests
$2,700 for 101-150 Guests
$3,200 for 151-200 Guests
$3,700 for 201 Guests or more

All taxes are included in the above pricing.

Ceremony site fee
Rehearsal space for 1 hour
Indoor and outdoor chairs with set-up
Indoor ceremonies include standard banquet chairs
Outdoor ceremonies include standard white folding chairs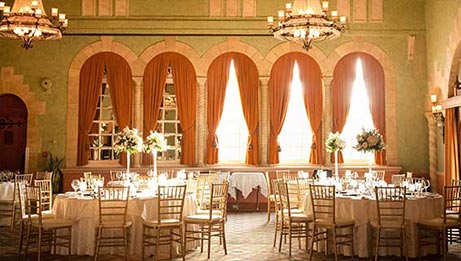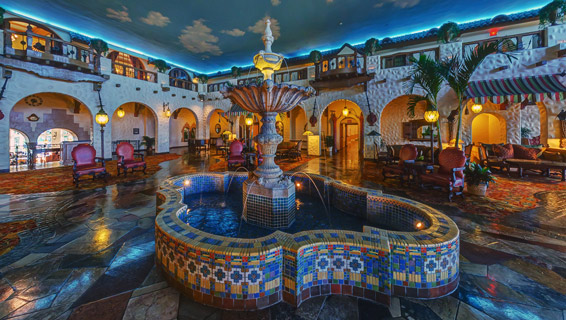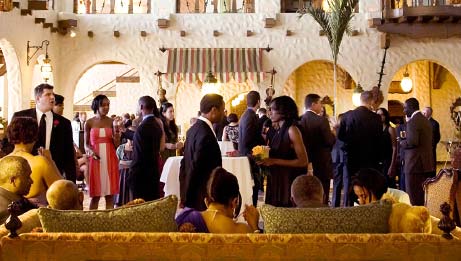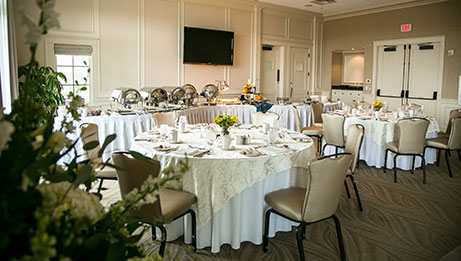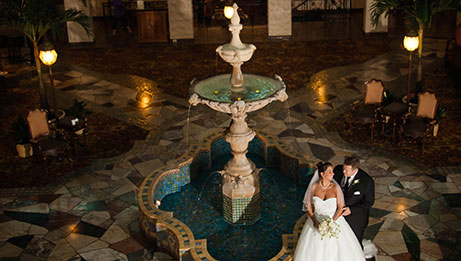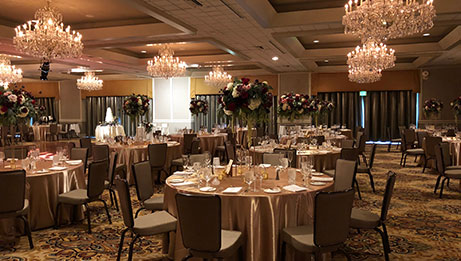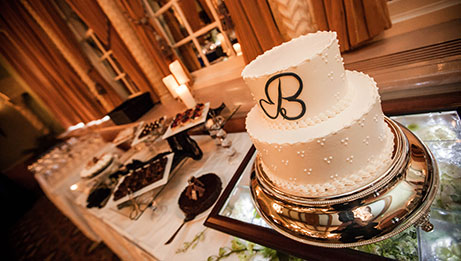 Reception
The Reception
You may require an elegant ballroom for 250 guests or perhaps a smaller, more intimate, reception. The Hotel Hershey has an impressive range of facilities and the support you need for a successful event. Each of the function rooms are unique in décor to perfectly compliment your event.
Our experienced culinary staff will prepare tantalizing dishes. When you select your menu, each item will be prepared by a trained professional of The Hotel Hershey.
Reception Pricing
Pricing for most wedding receptions will average between $225-$275 per person. This includes hors d'oeuvres, dinner, cake, beverage, and applicable taxes and gratuities. Please note that menu items and pricing are subject to change.
There is a minimum food requirement of $85 per person for dinner receptions, plus applicable taxes and service fees. Additional fees apply for rental space and ceremonies.
Hors D'oeuvre Menus
Banquet Menus
Beverage Menus
Reception Spaces
Vista: Max 30 Guests
Overlook: Max 40 Guests

These three locations have music restrictions.

Blue Mountain: Min 50 Guests, Max 80 Guests
Starlight Terrace Ballroom: Min 50 Guests, Max 80 Guests
Castilian: Min 90 Guests, Max 150 Guests
Garden Terrace Ballroom: Min 150 Guests, Max 250 Guests
Additional Services & Amenities